He had an idea! Instead of using round stones, he would make flat bricks,
drying them in a fire until they were hard and strong. With a good foundation
he could build higher than anyone had ever done!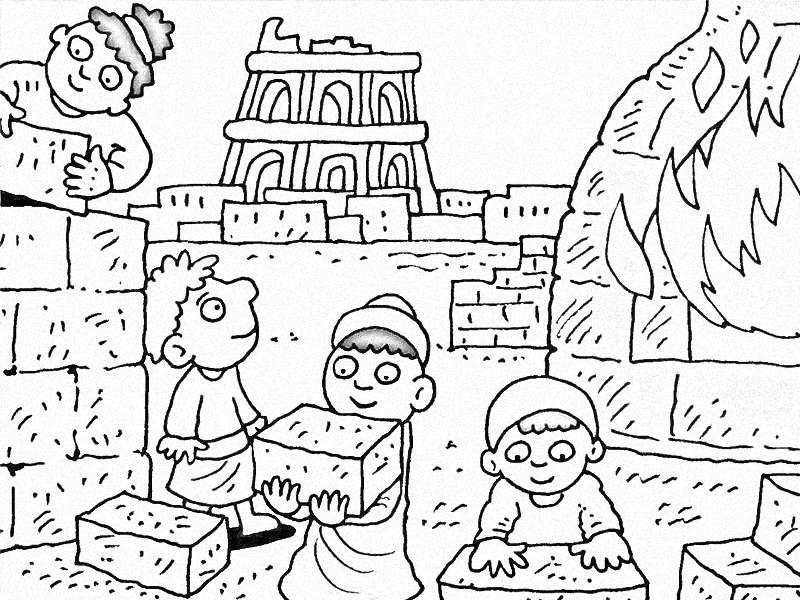 Copyright © 2022 by Barbara Wilmerton Haas
www.childrenschapel.org
Original picture courtesy of Lambsongs at FreeBibleimages.org
Take me back to the Bible story
What Did You Say?
Welcome!/ What's Here/ Bible Stories/ E-Mail Us/ Around the Piano/ 4 Things
Events/ Children's Chapel/ Adult Chapel/ Missing Link/ Links/ Resources